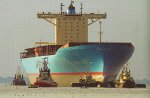 MARINE FUEL INJECTION PUMPS
Marine fuel injection service and repair are the core of our business. OMPI is continuosly improving workshop equipment in order to assure the higher quality services. OMPI's technicians are always looking for new solution in order to optimize fuel consumption and reduce smoke emissions as requested by the new emissions regulations. OMPI owns a wide range of spare parts and many items for the application in marine diesel engines are available in its warehouse; for low-speed 2-strokes and medium-speed 4-strokes diesel engines OMPI stocks a comprehensive range of fuel injection pump elements, delivery valves, nozzles and other relevant parts. OMPI stocks spare parts manufactured by: L'Orange, Bosch, Zexel, Diesel Kiki, Woodward, Bryce and many others indipendent builders. In this field OMPI can also offer a wide range of service exchange units for fuel injection equipment (burning MDO marine diesel oil and HFO heavy fuel oil).
MULTI CYLINDER PUMPS / ROTARY
our high power test benches for injection pumps are optimized for precise setting (fuel quantity calibration and injection timing) of multi cylinder and rotary injection pumps.
SINGLE CYLINDER PUMPS
Our test benches are made to test heavy-duty single cylinder pumps.
FUEL INJECTORS
OMPI can test and repair most types of marine injectors. We use hand test pumps and automatic test stands which can reproduce fuel pressures and volumes found in biggest engines.